Emergency Locksmith In Esher
Esher Locksmiths is an innovative and trustworthy 24-hour lockout service in Esher. We provide top-quality lockout services to residents and businesses in Esher and the entire Surrey Borough. Our technicians are trained, licensed and insured, ensuring our customers enjoy professional services. So if you need lockout services for commercial, residential or automotive needs, call our helplines today.
Our Services At Esher Locksmiths
We are a professional 24-hour emergency locksmith service. Our mission is to provide top-quality lockout needs to our customers at affordable rates. Our services include:
Fast Response Emergency Home Locksmiths
Office Lockout Emergencies
Emergency Car Locksmiths
Security Assessment
Fast Response Emergency Home Locksmiths
Esher Locksmiths is a top-rated local emergency locksmith in Surrey Borough known for fast responses. Our experts are always ready to answer lockout distress calls at any time of the day. Once we get your call, our agents will be at your location within a few minutes. This way, you don't get stranded in your home due to minor lock and key issues. If you are ever stranded at home due to a faulty lock and key, or other lockout emergencies, give us a call.
Office Lockout Emergencies
Our services are not restricted to residential buildings, as we also provide office emergency lockout services. We have decades of experience dealing with different types of commercial locks, keys and security systems. If your office lock, keys or security system is damaged, we can help you fix it. Contact us and we will be there immediately.
Emergency Car Locksmiths
We also provide auto lockout services to all residents of Surrey Borough at affordable rates. Auto lockouts can be stressful, frustrating and embarrassing. It is even more annoying when it happens at odd hours or during bad weather. Thankfully, you don't have to go through this situation for long, as our emergency car locksmiths will fix the issue in no time. So if your car locks are damaged, or you have broken or locked your car keys in the boot, reach out to us.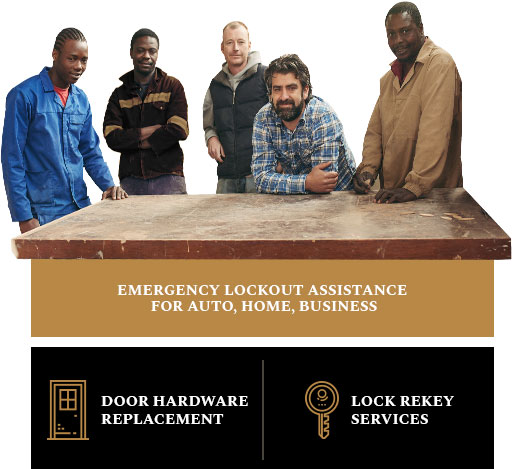 Security Assessment
Esher Locksmiths is a security-conscious locksmith. Based on that, we offer our customers top-notch security services. We provide first-class security assessments for commercial and residential buildings. Our expert technicians can help you check your security systems to assess how secure your property is. After the evaluation, we will provide solutions to strengthen your security systems according to your needs. If you have not conducted a security assessment on your property, consult with us today.
Why You Should Choose Esher Locksmith Services
Esher Locksmiths is a 24-hour locksmith in Esher that cares about the residents of the area. We know the pains of getting locked out of your property due to bad locks or a missing key. We also know how miserable one can be if such happens during odd hours or on the weekend. Therefore, we are devoted to providing the best emergency locksmith service in Esher and the whole of Surrey Borough.
If you ask, "where can I get the best 24-hour locksmith service near me," look no further, as we are capable of meeting all your emergency lockout services.
Here are a few reasons to patronise us at Esher Locksmiths
Reliable Customer Support
Affordable Rates
Professionalism And Dependability
Reliable Customer Support
The quality of service offered by any business defines it. We are a top-rated 24-hour locksmith because we provide our customers with the best locksmith service in Esher. We pride ourselves on our award-winning customer support team that is always reliable and willing to help out.
Professionalism And Dependability
Every customer wants a locksmith that is professional and dependable. Thankfully, that is what we are all about at Esher Locksmiths. Our technicians are well-trained and have years of experience in the industry. They are hardworking and will always meet your lockout needs every time you call.
Affordable Rates
Another reason to patronise us at Esher Locksmiths is our affordable rates. We know quality home security and emergency lockout services can be expensive. However, we are committed to seeing residents of Esher and Surrey Borough enjoy affordable lock services. Therefore, we provide a cheap 24-hour locksmith in the area.
Are you in need of a lockout professional? Are you asking, "where can I get a reliable emergency locksmith in my location?" Contact Esher Locksmiths today. Our agents are responsive and will ensure you get the best services ever.